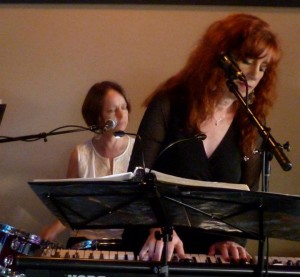 Thousands of musicians play Balkan music outside the Balkans. Many are not of Balkan ancestry and fell in love with a tradition not their own. Either way, if you're a Balkan band outside the Balkans and have a Web site, or are already on the list and have a new URL, contact us and we'll update the directory (which went dormant for a while, but is alive and well again). Since no band lasts forever, some links below may no longer be active.
OUTSIDE THE USA
Alphabetically by country
Australia
Canada
Denmark
England
Finland
Nefes, the "one and only Finnish-Turkish-New-Zealander acoustic band playing Turkish music in Finland".
France
Germany
Jerewan brings a modern sensibility to music of the Balkans and Caucasus — "Balkanblues und Kaukabilly".
Hungary
Italy
Netherlands
Norway
New Zealand
Poland
Scotland
Tsârvuli are an Edinburgh-based group specialising in Bulgarian and Macedonian folk music played on traditional instruments
Sweden
Switzerland
---
IN THE USA
Alphabetically by state
California
Colorado
Planina sings songs of Eastern Europe.
Connecticut
Illinois
Louisiana
Massachusetts
Michigan
Minnesota
New York
Ohio
Oregon
Pennsylvania
South Carolina
Turku plays music from the Balkans to Iran
Utah
Washington
Washington, D.C.
Wisconsin
OTHER RESOURCES

The East European Folklife Center sponsors memorable Balkan music camps on the West and East coasts of the U.S. every summer and runs an e-mail discussion group on Balkan music and folklore.
Northwest Folk Dancers Incorporated offers a guide to international dance in the Pacific Northwest.